Peirce College Accreditation | Accredited Degree Programs | Peirce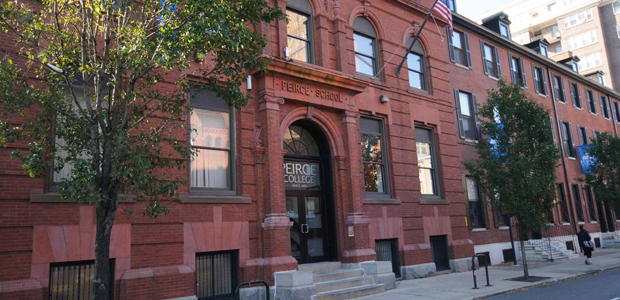 Peirce College Accreditation
Peirce College is accredited by the Middle States Commission on Higher Education.* The Commission on Higher Education is one of the six regional accrediting bodies in the United States. The Commission is recognized by the U.S. Secretary of Education and by the Council on Higher Education Accreditation (CHEA) to accredit degree-granting institutions that offer one or more post-secondary educational programs of at least one academic year in length in Delaware, the District of Columbia, Maryland, New Jersey, New York, Pennsylvania, Puerto Rico and the Virgin Islands, including distance education and correspondence education programs offered at those institutions. The Commission provides college accreditation to each institution as a whole, rather than specific programs at institutions.
Degree Program Accreditations and Approvals:
Some of our degree programs have earned specific accreditations and approvals. Peirce College accreditation includes our bachelor of science and associate in science degree programs and our Certificate of Proficiency in Paralegal Studies, which are recognized and approved by the American Bar Association (ABA). Read more about our Legal Studies programs' accreditation.
The Accreditation Council for Business Schools and Programs (ACBSP) accredits the Peirce College Associate and Bachelor of Science degrees in Business Administration, and the Bachelor of Science degree in Accounting. Learn more about Peirce's business programs' accreditation.
The Peirce College Associate in Science in Health Information Technology degree program is accredited by the Commission on Accreditation for Health Informatics and Information Management Education (CAHIIM). The Peirce College Bachelor of Science in Health Information Administration degree program is in Candidacy Status, pending accreditation review by CAHIIM. Continute reading about our healthcare program's CAHIIM accreditation status.
Additional Information:
Peirce College is registered by the Maryland Higher Education Commission to enroll Maryland students in its fully online distance education programs through June 30, 2015.
*The Middle States Commission on Higher Education, 3624 Market Street, Philadelphia, PA, 19104, phone 267-284-5000.