IT Certifications for College Credits | Peirce College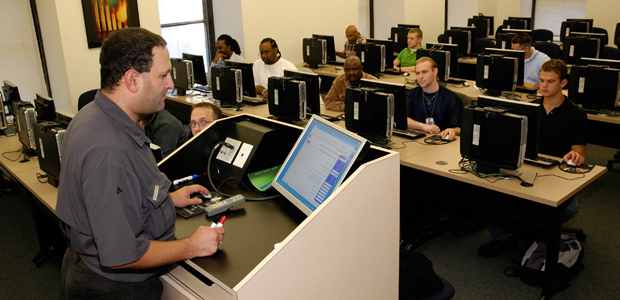 Gain College Credits for Your IT Certifications
Most of the IT courses in the Peirce College curriculum have an industry standard test equivalent. If you've taken an industry-standard test to gain an IT certifcation, then you should consult an admissions representative to find out if your certification is eligible for IT course credit.
Additionally, Peirce College maintains an updated list of industry certifications that students can use to verify work experience. Students may use their industry credentials that may not apply directly, as documentation, to prove proficiency in a lower level course, as long as the test credentials and objectives match the course outcomes and the student completely addresses them in a learning essay.
Have questions? Contact your Admissions Representative at 1.888.467.3472, ext. 9000 for more information on getting credit for IT Certifications!