Degree Programs for Working Adults & Adult Learners | Peirce College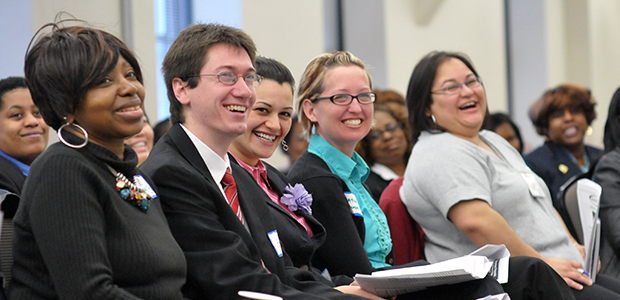 Degree Programs That Work for Working Adults
If you're looking for an opportunity to transform your life, Peirce College is the perfect place to start. Working adult students are our main focus, and we do everything we can to make college work for them. We offer career-related degree programs for working adults that apply to the latest growing fields of employment. When you leave Peirce with a degree or certificate, you'll be confident you're doing so with the credentials and abilities you need for the career you deserve.
Plus, our extensive support services always cater to your individual needs. We're here to support you in your pursuit of higher education, so if you need a little help, just ask us for it!
Worried you won't be able to fit in going to school and work and still have time left over for the rest of your busy life? Don't be! We offer the flexibility you need: rolling admissions dates, on-campus and online classes and courses that start almost every month (so you don't have to wait for traditional fall and spring enrollment).
Whether you're just beginning your college career at Peirce or finishing a degree you've already started, our degree programs for working adults will help you reach your goals.
Ready to get started on the flexible education you need for the career you deserve? Our admissions counselors will assess your needs and help get you enrolled - on campus or online - and on your way to earning your degree in no time.
Contact an admissions representative and start our simple application process today.