Corporate Partners Program at Peirce College | Corporate Partnerships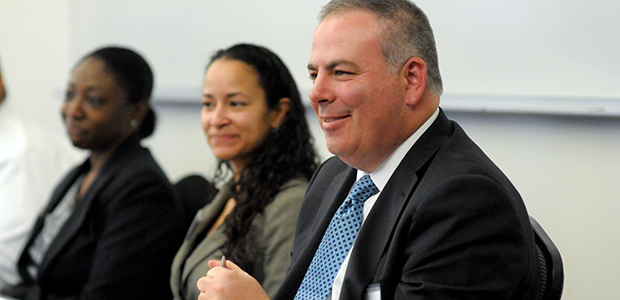 Key Benefits for Our Corporate Partners and Their Employees
Peirce College is committed to workforce development. Our growing corporate partnerships at Peirce College provide exceptional education packages to over 40 corporations in the Philadelphia region. Development packages include on-site instruction, tuition discounts for Peirce Corporate Partner employees and their spouses/dependents and customized professional development to maximize organizational talent.
If you're employed by or are the spouse/dependent of an employee of one of our partner organizations, please view the partner-specific benefits below and contact an Admissions Representative today.
Peirce Corporate Partners
For many working adults, one of the biggest challenges of returning to school while employed full time is financing their education. If you work for one of our corporate partners, paying for college is more manageable thanks to employer-sponsored tuition discounts.
Peirce is dedicated to providing the Philadelphia workforce with the skills local employers are looking for in today's professionals. Enroll today to get the education you need while enjoying a breadth of support services personalized to meet your education and career needs and goals.
Do you work for a Philadelphia area organization that's interested in learning more about the benefits of a partnership with Peirce College? Contact Steve Bird, Peirce Program Manager, Institutional Partnerships via email or at 1.888.467.3472 ext.9375.