Technology Management Degree | Technology Management Program | Peirce
Monday, April 28, 2014 7:03:00 PM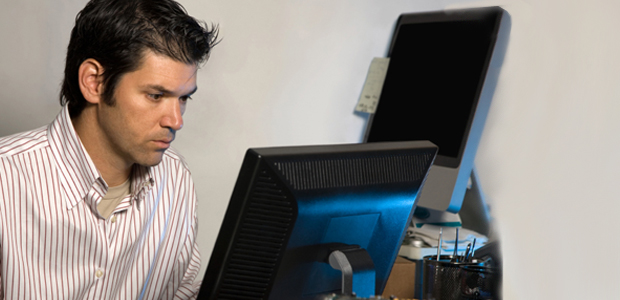 Your Technology Management Degree at Peirce
Is an unfinished degree holding you back from a leadership role in IT? Peirce's degree completion program is here to help you. Designed for working adults like you who've already earned at least 45 credits from college-level courses, our Technology Management degree program is a flexible option to earn your bachelor's degree.
A Technology Management degree readies you to step into a supervisor or management role in IT. Our program blends problem solving, technology and leadership skills that you need for career success. And because it's specifically designed for those already in the field, the program allows you to skip over the entry-level courses found in other programs. Study the subjects you really need to learn, not the ones you've already mastered.
The Technology Management program allows you to earn the bachelor's degree you need with the flexibility and convenience your busy life demands. All of our degree completion programs have accelerated classes and six sessions per year. Plus, with courses available on campus,
online
or as a combination of both, Peirce's Technology Management program is designed to work with your schedule.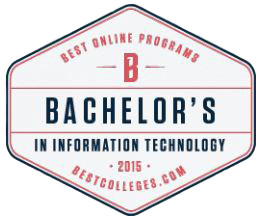 BestColleges.com
, an independent research and ranking resource for prospective college students, ranked Peirce College's Technology Management program as one of the top 25 online IT bachelor's programs in the country. The website stressed how much of a match online learning is for IT students and highlighted how in-demand the field is. In assembling its list of the best online IT bachelor's programs, BestOnlineColleges.com considered graduation and retention rates as well as support, career and technology services.
A leading IT role is in your future – and it's much closer than you think.
Apply today
or call 888.467.3472, ext. 9000 for more information about our Technology Management degree program.
Curriculum
Bachelor of Science Degree Curriculum - Minimum Total Credits: 121
INSTITUTIONAL REQUIREMENTS:
Min. Credits
PRC 101
Peirce College Orientation
1
BIS 111
Application Software Fundamentals
3
COM 112
Speech Communication
3
COM 312
Practical Reasoning
3
ENG 101
English Composition
3
ENG 103
Rhetoric and Research
3
HUM 102
Introduction to Ethics
3
HUM
HUM Core (choose 1)
3
MAT 101
Introduction to College Mathematics
3
MAT 102
College Algebra
3
SCI
SCI Core (choose 2)
6
SOC SCI
SOC SCI Core (Chose 2)
6
GEN ED
Gen Ed Core (choose 1)
3
PROGRAM REQUIREMENTS:
Min. Credits
ACC 105
Accounting for Non-Financial Managers
3
BIS 201
HTML and the World Wide Web
3
BIS 235
Database Management Systems
3
BIS 402
Systems Analysis and Design
3
BUS 100
Introduction to Business
3
ISC 310
Information Security Management
3
ISC 425
Operations Security, Business Continuity and Disaster Recovery Planning
3
ITN 130
Networking Fundamentals
3
MAT 109 or MAT 370
Statistics I or Applied Discrete Mathematics (choose 1)
3
MGT 210
Applied Management Concepts
3
MGT 306
Organizational Dynamics
3
MIS 110
Usability Principles and Design
3
MIS 205
Ethical Management of Information Technology
3
MIS 302
Project Management
3
MIS 425
Special Topics in Management
3
ELE
Elective courses (choose 10)
30
Careers in Technology Management
Graduates of our Technology Management program will be able to take on supervisor or management roles in the IT field. You'll be prepared to analyze real-world technology problems and identify and implement innovative solutions. Join Peirce graduates working in IT in healthcare, financial services, insurance, banking and other industries.
---