PR 2013 - Peirce College Paralegal Studies Program Receives ABA Reapproval
Peirce College's Paralegal Studies Program Receives Reapproval from the American Bar Association (ABA)
September 16, 2013
Peirce College continues to offer the only ABA-approved Paralegal Studies bachelor's degree program in Philadelphia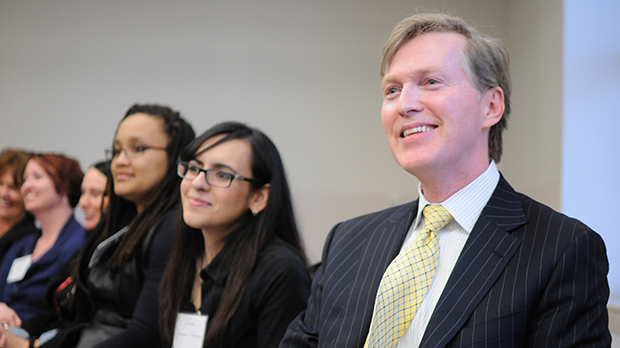 Today, Peirce College, Philadelphia's leading private, non-profit, four-year accredited institution for working adult learners, announced their Paralegal Studies degree program has received full reapproval from the American Bar Association. With this news, Peirce College remains the only institution to offer an ABA-approved Paralegal Studies bachelor's degree program in Philadelphia.

American Bar Association (ABA) approval status is highly recognized and respected in the legal field, and is only granted to college programs that offer students the training, insight, and knowledge necessary to excel in the rapidly evolving and competitive paralegal profession.

"In an increasingly competitive job market, the ABA-approved structure of our paralegal program coupled with the practical experience we offer, allows our Paralegal Studies students to graduate with the credentials that employers desire," said Edwin Miller, J.D., Assistant Dean and Professor of Legal Studies at Peirce College. "As the only ABA-approved bachelor's degree program in Philadelphia, Peirce continues to offer an experience that will thoroughly prepare graduates for rewarding careers in the legal field."

The ABA reapproval process is based on a seven-year review cycle that involves in-depth analysis of the myriad aspects to the program, including academic rigor, support services, faculty-student interactions, and student outcomes.

Peirce College initially received ABA approval for its Paralegal Studies Program in 1988, and has continued pursuing reapproval via the seven-year review cycle. Each cycle requires an intensive self-review and site visit for ABA representatives.