Peirce College Expands Board of Trustees | Press Release
Peirce College Expands Board of Trustees
Selection of Linnette Black and Tom Karinshak strengthens Peirce's commitment to an evolving job market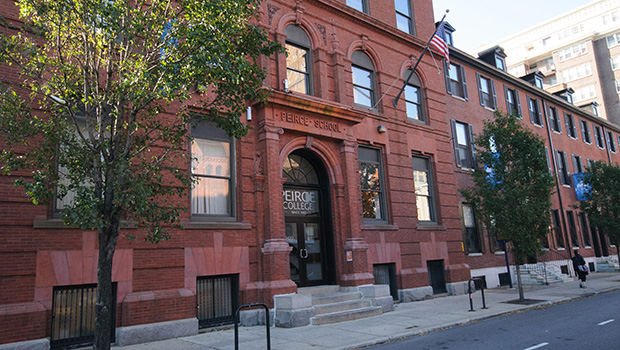 PHILADELPHIA, October 23, 2013 -- Peirce College, Philadelphia's leading private, non-profit, four-year accredited institution for working adult learners, has added two new members to its Board of Trustees, reflecting the institution's continuing commitment to a changing regional job market and economy. Former healthcare executive Linnette W. Black and Comcast Senior Vice President of Customer Experience Tom Karinshak join a Board that includes professionals drawn from the region's financial, legal, non-profit, human resources, and industrial sectors.
"The addition of Linnette and Tom adds tremendous depth to our Board of Trustees as Peirce continues to meet the changing needs of students, employers, and our regional economy," said James J. Mergiotti, President and Chief Executive Officer of Peirce College. "Linnette's community-based experience in the healthcare industry will help us ensure our healthcare programs are state-of-the-art and employer-ready. At the same time, Tom's expertise in building customer service programs will bolster the College's central mission of providing exceptional service to our students, enhancing their experience at Peirce and helping them transform their lives through education."
Linnette Black most recently served as President and CEO of HealthRight, Inc., a non-profit community health organization committed to creating an integrated network of comprehensive health care services for uninsured North Philadelphia residents. Prior to her time at HealthRight, Inc., Ms. Black served as the Network Senior Vice President and CEO of the Northern Manhattan Network for New York City Health and Hospital Corporation (NYC/H&HC). Ms. Black made history in this capacity as the first African-American woman to serve as executive director of the renowned Harlem Hospital Center. She has facilitated numerous seminars and workshops at Columbia University, New York University, and The College of New Rochelle as a senior healthcare administrator.
As Senior Vice President of Customer Experience, Tom Karinshak is responsible for aligning technical and operational teams to ensure positive relationships with customers at Comcast. Prior to joining Comcast, Mr. Karinshak served as Managing Director and Customer Experience Director for Barclays Bank of Delaware, where he created a strategic customer experience, marketing, and operations organization. In his 20 years of business experience, Mr. Karinshak has also held leadership positions at AOL and several major consumer brands.
"As our regional economy continues to grow and we prepare students to meet employer demands through a dynamic career-focused curriculum, we are happy to have Linnette and Tom on our Board and excited to benefit from their vast insight," Mergiotti continued. "We appreciate their depth of experience and know they will be strong assets to the Peirce community."