Contact Student Financial Services | Peirce College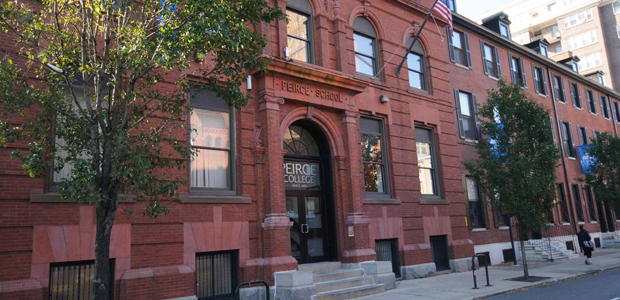 Office of Student Financial Services
You can visit Student Financial Services on the lower level of College Hall, or you can contact us at the phone numbers and email addresses listed below.
Our Office Hours are: Monday-Thursday 8:00 a.m. – 6:00 p.m., Friday 8:00 a.m. - 5:00 p.m.
Phone: 215.670.9600 or toll free at 1.888.467.3472, ext. 9600.
Fax: 215.545.3671 and 215.670.9132.
Email: sfs@peirce.edu

In order to assist our students in the best possible way, we breakdown our students by alphabet in the following manner:
Students whose last names begin with A through F:
Cherita Brown
Specialist
CDBrown@peirce.edu
215.670.9195
Students whose last names begin with G through L:
Desiree Hernandez
Specialist
DMHernandez@peirce.edu
215.670.9289