Our City | Philadelphia, PA | Peirce College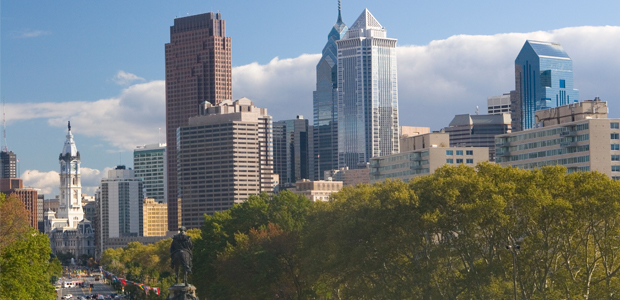 As the "birthplace of the nation," and the 5th largest city in the country, Philadelphia is a city rich with history and cultural diversity, and has long been recognized for its educational innovativeness and leadership. Located in Center City, close to the thriving and energetic Avenue of the Arts, Peirce College's campus is home to students for day, evening, and weekend programs. Students are steps away from the historical, cultural, and entertainment centers of Philadelphia.
Since 1865, Peirce has maintained a major presence in the Philadelphia community, where we have established a reputation of reliability and respect. Many of our students are active in their individual communities, in addition to participating in College initiatives.
As a Peirce student, you can enjoy a city brimming with art, cuisine, tradition, and so much more. If you need a few ideas on what to do in Philadelphia, check out some of the links we've listed below!
Visitphilly.com is the official visitor site of the Greater Philadelphia Tourism and Marketing Corporation.
Philly.com is the online news resource that combined the former Inquirer and Daily News websites.
Phila.gov is the official City of Philadelphia government website providing information from the Mayor's and other public offices.
Uwishunu.com is the official tourism blog of Philadelphia, and provides the latest updates on what's happening around the city for visitors and residents alike.
Septa.org is the website for Philadelphia's public transportation system. Plan your trip to campus here!
Philapark.org will provide all the parking information you need for your drive into the city.