General Studies Degree Online or at Our Philadelphia Campus | Peirce
Tuesday, April 29, 2014 1:40:00 PM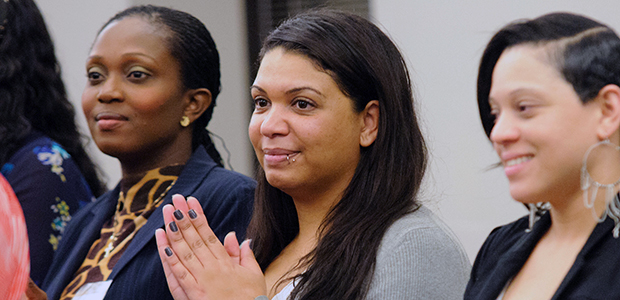 Your General Studies Degree
The perfect option if you're looking for a wide-ranging program, Peirce's Associate of Arts in General Studies degree program is flexible. Perhaps best of all, it's easy to apply previous college credits you've earned toward a degree to this program. Plus, it'll put you on track to continue on to a bachelor's degree program. No matter your goals, Peirce lets you create your own customized, interdisciplinary plan of study that explores your interests and advances your career options.
Peirce College is dedicated to serving career-oriented adults with its General Studies program. Take your classes for our General Studies degree online, at our Center City Philadelphia campus or both.
At Peirce College we know that your schedule can be busy, and that's why we give you the option of earning a General Studies degree online, on campus at our Philadelphia location or through a combination of both.
Curriculum
The curriculum for the Associate of Arts in General Studies covers a wide range of courses: humanities, history, arts, English, social sciences, mathematics, technology and more. Classes are available on campus and online, or you can mix in both class types acording to what works best for you.
Associate in Arts Degree Curriculum - Minimum Total Credits: 61
INSTITUTIONAL REQUIREMENTS:
Min. Credits
PRC
PRC 100 or PRC 101*
1
BIS 111
Application Software Fundamentals
3
COM 112
Speech Communication
3
ENG 101
English Composition
3
ENG 103
Rhetoric and Research
3
HUM 102
Introduction to Ethics
3
MAT 101
Introduction to College Mathematics
3
SOC SCI
Social Science Courses (choose 1)
3
SCI
Science Core (choose 1)
3
GE
General Education Core (choose 1)
3
PROGRAM REQUIREMENTS:
Min. Credits
FIN 100
Introduction to Personal Finance
3
HUM 275
Leadership & Ethics
3
GE ELE
General Studies Electives (choose 2)
6
ELE
Elective Courses (choose choose 7)
21
Meet Our Faculty
Our General Studies team members can vary from session to session since they teach in other programs at Peirce. For information on individual course instructors, please consult the Course Schedule.
Your Career Options
An associate degree can be an important step to advance your career. The General Studies Program at Peirce is flexible - combine courses from business, technology and legal studies to craft the program you need for your unique career goals. You'll get a well-rounded education, sharpening your skills in areas like oral and written communication as well as critical and analytical thinking.
If you have previous college credit that you are trying to turn into a degree in order to advance your career, then a Peirce General Studies degree is for you.
Apply Today
"Highly motivated students who are interested in translating previous college-level study into a degree should take advantage of this program."
Brian Finnegan
Assistant Dean, Information Technology
and General Education
Interested in a degree in General Studies? Contact an Admissions Representative and get started with your application. You can also apply using our online application!
---