Bachelor's in Health Administration | Health Information Administration | Peirce
Monday, April 28, 2014 6:53:00 PM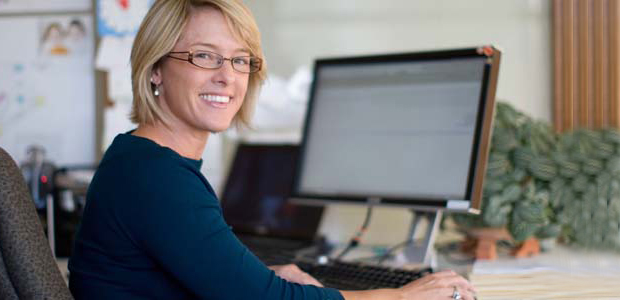 Your Bachelor's Degree in Health Information Administration
Our Health Information Administration bachelor's degree program is a natural extension of the associate degree program—with many students earning their associate degree, securing credentials, working in the field and then returning to earn a bachelor's degree when it fits their schedule.
This Bachelor's in Health Information Administration degree program is available online or here on our Philadelphia campus, and it is led by healthcare professionals with real-life experience who are active in professional associations. Plus, our adjunct faculty members hold high-level positions at large Philadelphia-based hospitals including CHOP, Einstein and Temple.
Our Health Information Administration program is currently in candidacy status pending an accreditation review by the Commission on Accreditation for Health Informatics and Information Management.
Get the technical and managerial skills you'll need to succeed in one of the nation's fastest-growing fields. Get enrolled in our Health Information Administration program! Apply today.
Curriculum
For course requirements and prerequisite information, refer to the individual course descriptions in the College Catalog.
Bachelor of Science Degree Curriculum - Minimum Total Credits: 121
INSTITUTIONAL REQUIREMENTS:
Min. Credits
PRC
PRC 100 or PRC 101*
1
BIS 111
Application Software Fundamentals
3
COM 112
Speech Communication
3
COM 312
Practical Reasoning
3
ENG 101
English Composition
3
ENG 103
Rhetoric and Research
3
HUM 102
Introduction to Ethics
3
HUM
HUM Core (choose 1)
3
MAT 101
Introduction to College Mathematics
3
MAT 102
College Algebra
3
PSY 101
Introduction to Psychology
3
SCI 240
Anatomy & Physiology I
3
SCI 250
Anatomy & Physiology II
3
SOC 240
Sociology of Behavior and Illness
3
GEN ED
General Education Core (choose 1)
3
PROGRAM REQUIREMENTS:
Min. Credits
HIT 100
Medical Terminology
3
HIT 101
Introduction to Health Information Technology
3
HIT 200
Statistical Applications in Healthcare
3
HIT 215
Legal Issues in Health Information Management
3
HIT 218
Healthcare Reimbursement
3
SCI 270
Pathophysiology
3
HIT 220
ICD 9/10 CM Coding
3
HIT 225
CPT Outpatient Coding
3
HIT 230
Computer Information Systems for HIT
3
HIT 250
Managing Quality and Performance Improvement in HIM
3
HIT 297
HIT Professional Practice Workshop
0
HIT 298
Professional Practice Experience
3
HIA 310
Advanced Quality Management and Performance Improvement in Healthcare
3
HIA 320
HIPAA for the Healthcare Manager
3
HIA 340
HIM Research Methods
3
HCA 340
Financing Healthcare
3
HIA 350
Electronic Health Records
3
HIA 360
HC Code Sets/Clinical Terminologies
3
HIA 370
HIM Compliance
3
HIA 380
Strategic Planning and Organizational Development in Healthcare
3
HIA 497
HIA Professional Practice Workshop
(Required for students enrolling in off campus section of HIA 499)
0
HIA 498
Health Information Administration Capstone
3
HIA 499
HIA Professional Practice Experience (PPE)
3
ELE
Elective Course (choose 5)
15
Meet Our Full-Time Faculty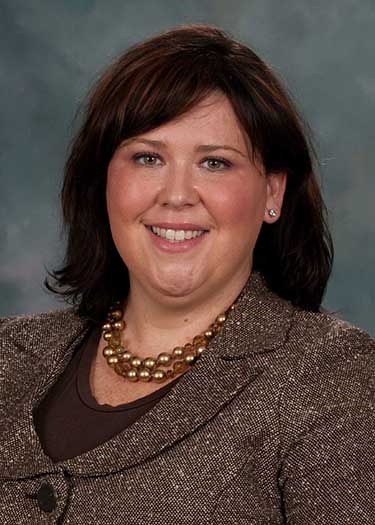 Stephanie Donovan, M.B.A.
Associate Professor and Faculty Chair, Health Programs
A.S., Gwynedd-Mercy College
B.H.S., Gwynedd-Mercy College
M.B.A., LaSalle University
sadonovan@peirce.edu
Careers Options
Peirce graduates work in healthcare roles as hospital facilities staff members and as insurance and claims specialists. Plus, you're eligible to become a member of the Health Programs Student Association (HPSA).

Graduates of the Health Information Technology program can continue their education toward a bachelor's degree in our Health Information Administration program.
Apply Today
"Students enrolled in this program must understand the frequency with which the healthcare industry changes and be prepared to remain current. The successful student will practice effective time management and study skills, which are necessary to meet the demands of accelerated coursework."
Stephanie A. Donovan
Faculty Chair, Health Programs Interested in a degree in Health Information Administration? Contact an
Admissions Representative
and get started with your application. You can also apply using our
online application
.
---