Mission and Vision | Peirce College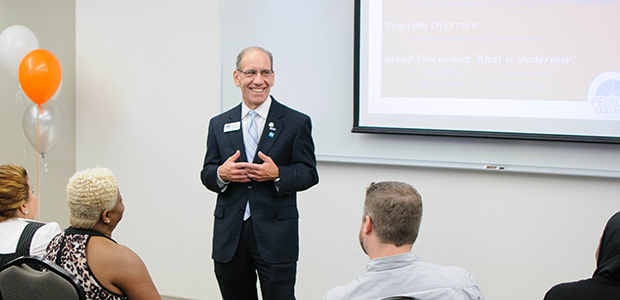 The Peirce brand embodies our vision, mission and values.
Vision
To be the recognized higher education leader in providing adult learners a direct and customized path to employer-valued skills and credentials.
---
Mission
We equip adult learners, in a personalized, student-centered environment, to achieve their goals and successfully fulfill workforce needs.
---
Values
E.M.P.O.W.E.R.E.D.
Peirce College lives by these nine core values:
Encourage the pursuit of learning and growth.
Make a difference through the delivery of exceptional customer service.
Play as a team; be a responsible partner in the process.
Open our minds to exploring new ideas and better ways of doing work.
Work with passion and determination; be proactive.
Engage others in open communication, listen, and build honest relationships.
Respect others and expect the same.
Embrace and promote diversity.
Demonstrate flexibility and adapt to change.