Bachelor's in Healthcare Administration Degree | Peirce College
Monday, April 28, 2014 6:52:00 PM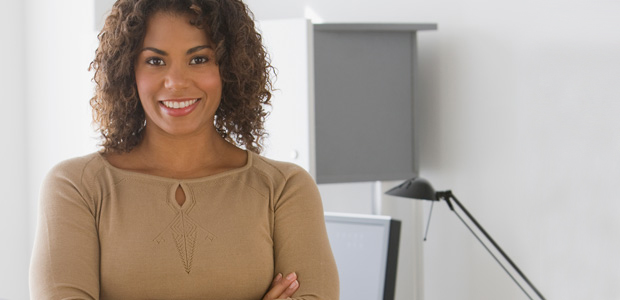 Your Healthcare Administration

Degree
Peirce College has provided practical, career-related education since 1865. Our Healthcare Administration degree is an ideal choice if you're looking to start or advance your career on the business side of healthcare.
At Peirce, the bachelor's in Healthcare Administration degree prepares you for an administrative or management career in settings like hospitals, ambulatory care, healthcare insurance companies, non-profit organizations and government agencies. The healthcare industry is evolving and in need of dynamic people – are you ready for a leading role?
Gain practical skills and develop a solid foundation for a future managing and improving healthcare organizations. With Peirce, you can study on your own terms with flexible classes available online, here on our Center City Philadelphia campus and a combination of both.
Take your first step toward a rewarding and fulfilling career with our bachelor's in Healthcare Administration degree. Apply today.
Curriculum
For course requirements and prerequisite information, refer to the individual course descriptions in the College Catalog.
Bachelor of Science Degree Curriculum - Minimum Total Credits: 121
INSTITUTIONAL REQUIREMENTS:
Min. Credits
PRC
PRC 100 or PRC 101*
1
BIS 111
Application Software Fundamentals
3
COM 112
Speech Communication
3
COM 312
Practical Reasoning
3
ENG 101
English Composition
3
ENG 103
Rhetoric and Research
3
HUM 102
Introduction to Ethics
3
HUM
HUM Core (choose 1)
3
MAT 101
Introduction to College Mathematics
3
MAT 102
College Algebra
3
SCI 240
Anatomy & Physiology I
3
SCI 250
Anatomy & Physiology II
3
ECO 101
Macroeconomics
3
ECO 102
Microeconomics
3
GEN ED
General Education Core (choose 1)
3
PROGRAM REQUIREMENTS:
Min. Credits
HIT 100
Medical Terminology
3
HCA 101
Introduction to Healthcare Administration
3
ACC 105
Accounting for Non-Financial Managers
3
HIT 200
Statistical Applications in Healthcare
3
HCA 210
Healthcare Delivery in the US
3
HIT 218
Healthcare Reimbursement
3
HCA 220
Cultural Competency for Healthcare Professionals
3
HIT 230
Computer Systems for Health Information Technology
3
HCA 240
Healthcare Law and Ethics
3
HIA 310
Advanced Quality Management and Performance Improvement in Healthcare
3
HCA 320
Public and Community Healthcare
3
HCA 340
Financing Healthcare
3
HIA 340
Healthcare Research Methods
3
HIA 350
Electronic Health Records
3
HIA 380
Strategic Planning and Organizational Development in Healthcare
3
HCA 460
Health Policy
3
HCA 480
Healthcare Administration Capstone
3
ELE
Elective Course (choose 8)
24
Meet Our Full-Time Faculty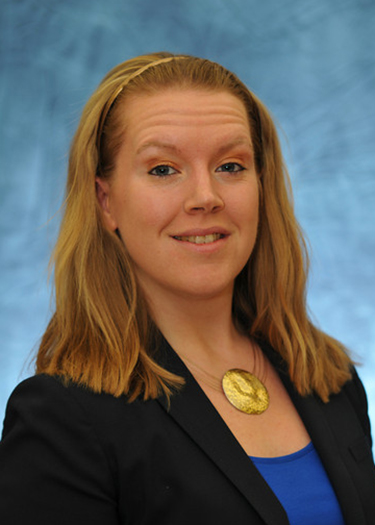 Assistant Professor, Health Programs and Criminal Justice Studies
B.A., Towson University
M.A., Columbia University
M.Ed., Columbia University
Dr.Ph., (candidate), Drexel University
Subject Area: Public Health, Health Policy, Research Methodology, Mental Health
KWatson@peirce.edu
Careers in Healthcare Administration
Graduates of the Healthcare Administration Program are talented leaders that are making a positive impact in their organizations. Join other Peirce graduates that hold careers as hospital facilities staff, medical assistants, and insurance and claims specialists.

Pursue a career in one of the most vital industries in the Philadelphia region. Graduates specialize in roles like finance, human resources, information systems, medical staff relations, patient care services, and more.
Apply Today
"Given poor economic conditions and growth in healthcare jobs, our students realize this is an opportune time to enroll in formal education programs. The successful student will practice effective time management and study skills, which are necessary to meet the demands of accelerated coursework."
Stephanie A. Donovan
Faculty Chair, Health Programs
Interested in a degree in Healthcare Administration? Contact an Admissions Representative and get started with your application.
You can also apply using our online application.
---