The New Peirce College Blog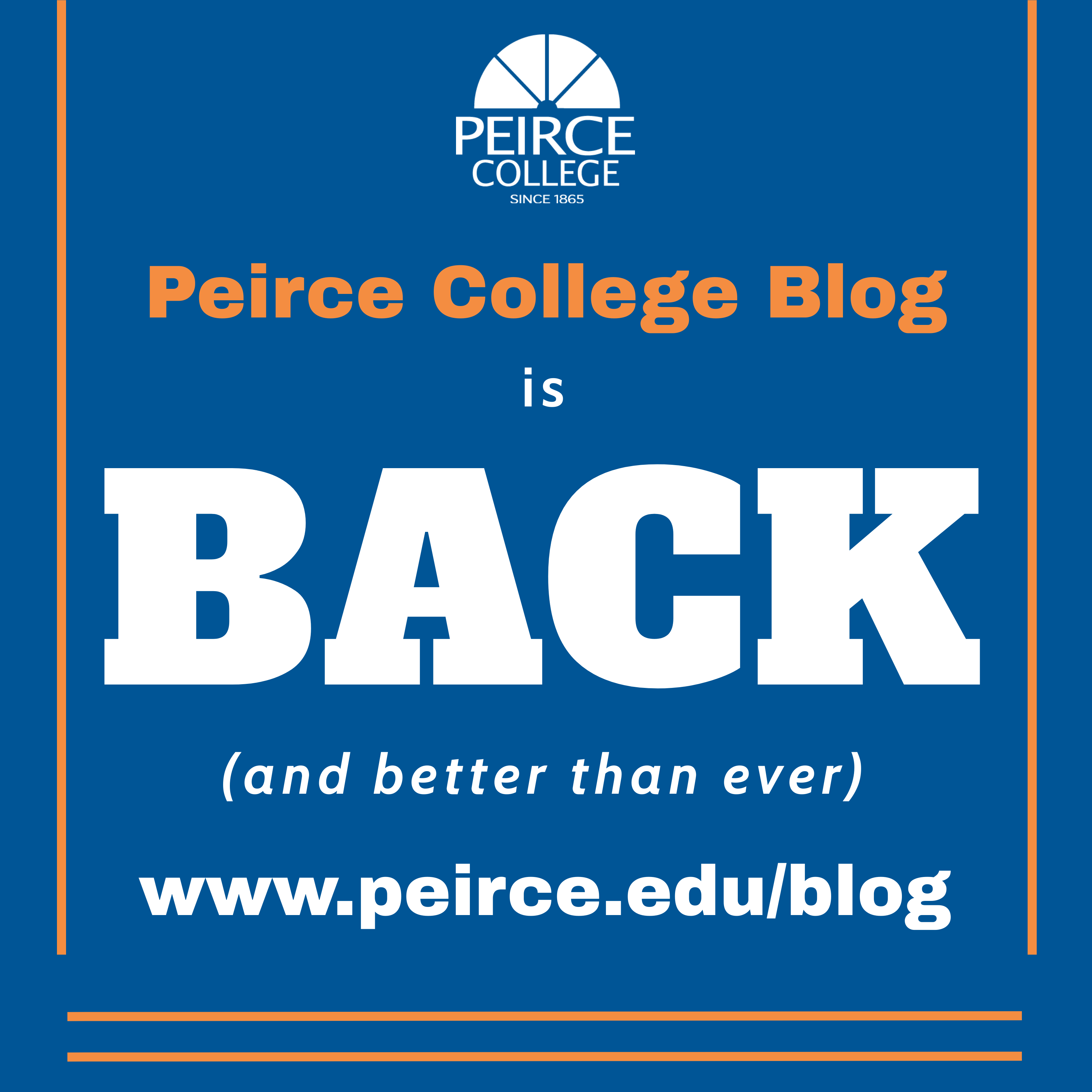 The New Peirce College Blog
The Peirce College blog is back and better than ever!
After taking some time to revamp the look and prepare some new content, the Peirce blog is live on www.peirce.edu/blog. Check in weekly to see new content on student and alumni success stories; career advancement and professional development tips and tools; news and updates from the College; and more.
You'll get the chance to hear from some of your favorite professors, career counselors, advisors, tutors, and other staff as they share their expertise with all of you.
There is always something happening at Peirce College and we can't wait to share it with you in this new format.
If you're interested in sharing your story on the Peirce blog, contact the Marketing and Communications Department at studentinfo@peirce.edu.
© 2021 Peirce College. All rights reserved.