Peirce College Goes to Harrisburg
September 23, 2021
1 Comment
Peirce College Goes to Harrisburg
Representatives of Peirce College testified yesterday at a joint hearing of the Pennsylvania Senate Education and Labor & Industry committees on adult education and workforce development in the Commonwealth. 
The hearing, led by Sen. Camera Bartolotta (R-46) and Sen. Scott Martin (R-13), explored the critical needs of adults, training providers and employers throughout Pennsylvania, and the importance of adult basic education, upskilling, reskilling, and career pathways for adults.
Dr. Mary Ellen Caro, president & CEO of Peirce College, told the committee that programs like Peirce's new Career Bridge model, meet the unique needs of adult learners and employers.
"Education covers a broad spectrum of credit bearing and non-credit bearing programs, embedded industry credentials and other non-traditional paths of learning," she said. "Adult students need to be treated differently. Traditional models do not meet their needs or fit into their lives. We need to invest in programs that work around the unique needs of adults and prepare them for in-demand jobs."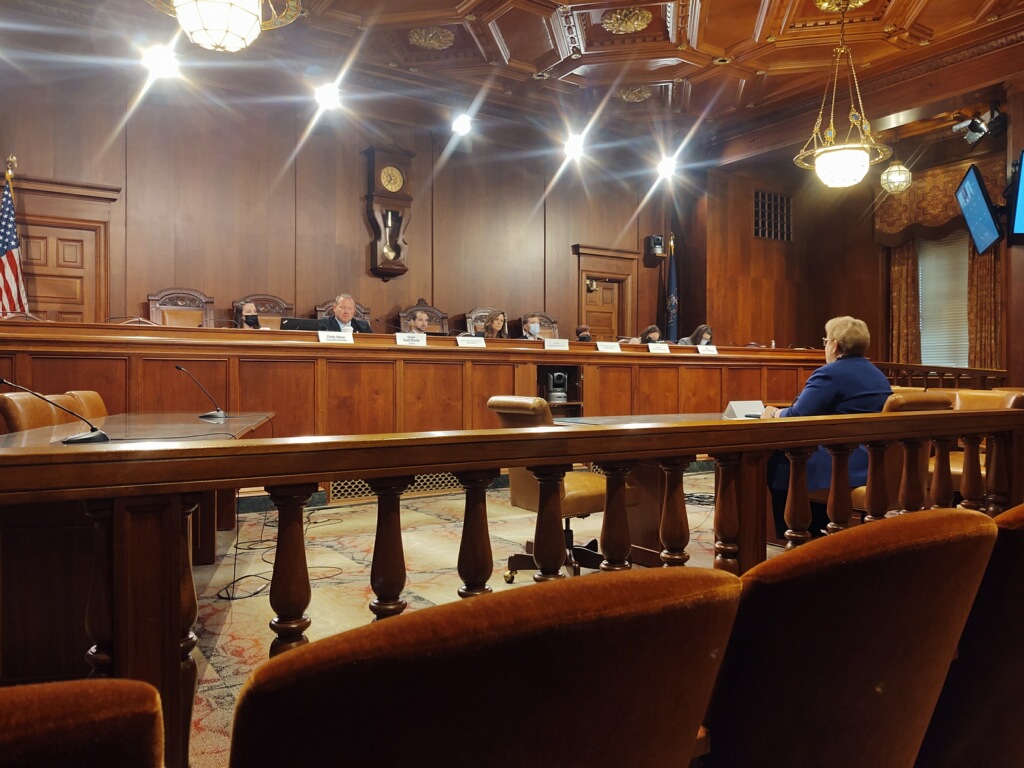 Joining Dr. Caro on the panel was two-time Peirce graduate Tara Butler '16 & '18, an audit revenue integrity coordinator for Penn Medicine, who shared her experience coming back to school after starting a family, and how her degrees in Health Information Technology and Health Information Administration – as well as FOUR professional certifications – propelled her career. 
"Adult students need the type of flexibility and support that Peirce provides, and that helped me complete my degree and earn my certifications, all while balancing my professional and personal responsibilities," said Butler. "I hope that you will help other students like me to get access to these programs and achieve their goals."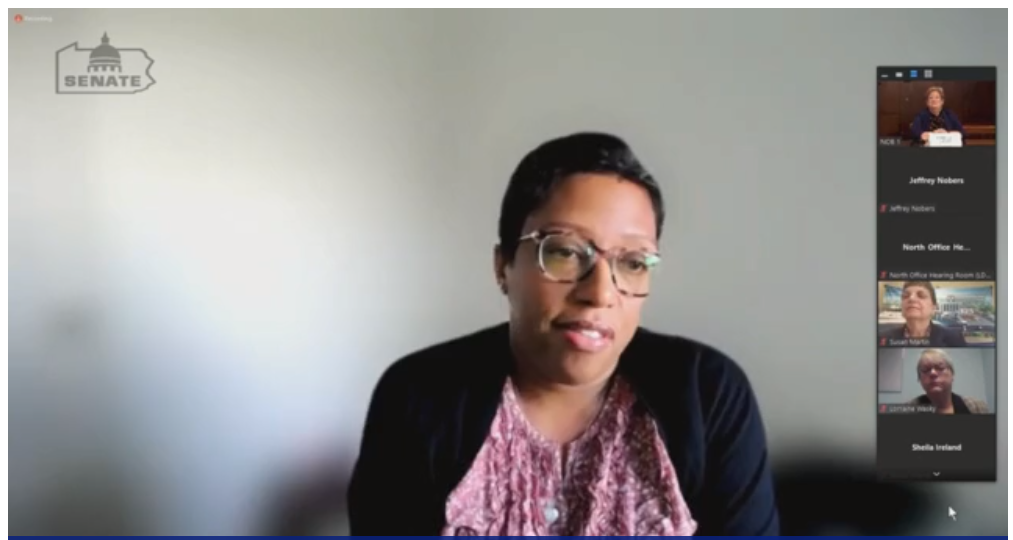 Other panelists at the hearing included representatives from literacy, adult basic education, and workforce training providers, including the Literacy Council of Lancaster, Literacy Pittsburgh, Spanish American Civic Association, and Manchester-Bidwell Training Center; and representatives from the Pennsylvania Department of Education and Department of Labor & Industry (including Peirce board member, Sheila Ireland, Deputy Secretary for Workforce Development).
A recording of the hearing and all testimony received is available online.
Interested in getting involved with Peirce's advocacy efforts on behalf of adult learners? Contact Amanda Hill, Senior Director, Marketing & External Relations, at amhill@peirce.edu to share your story and how you would like to help.
1 thought on "Peirce College Goes to Harrisburg"
© 2022 Peirce College. All rights reserved.