How to Recognize and Avoid Job Application Scams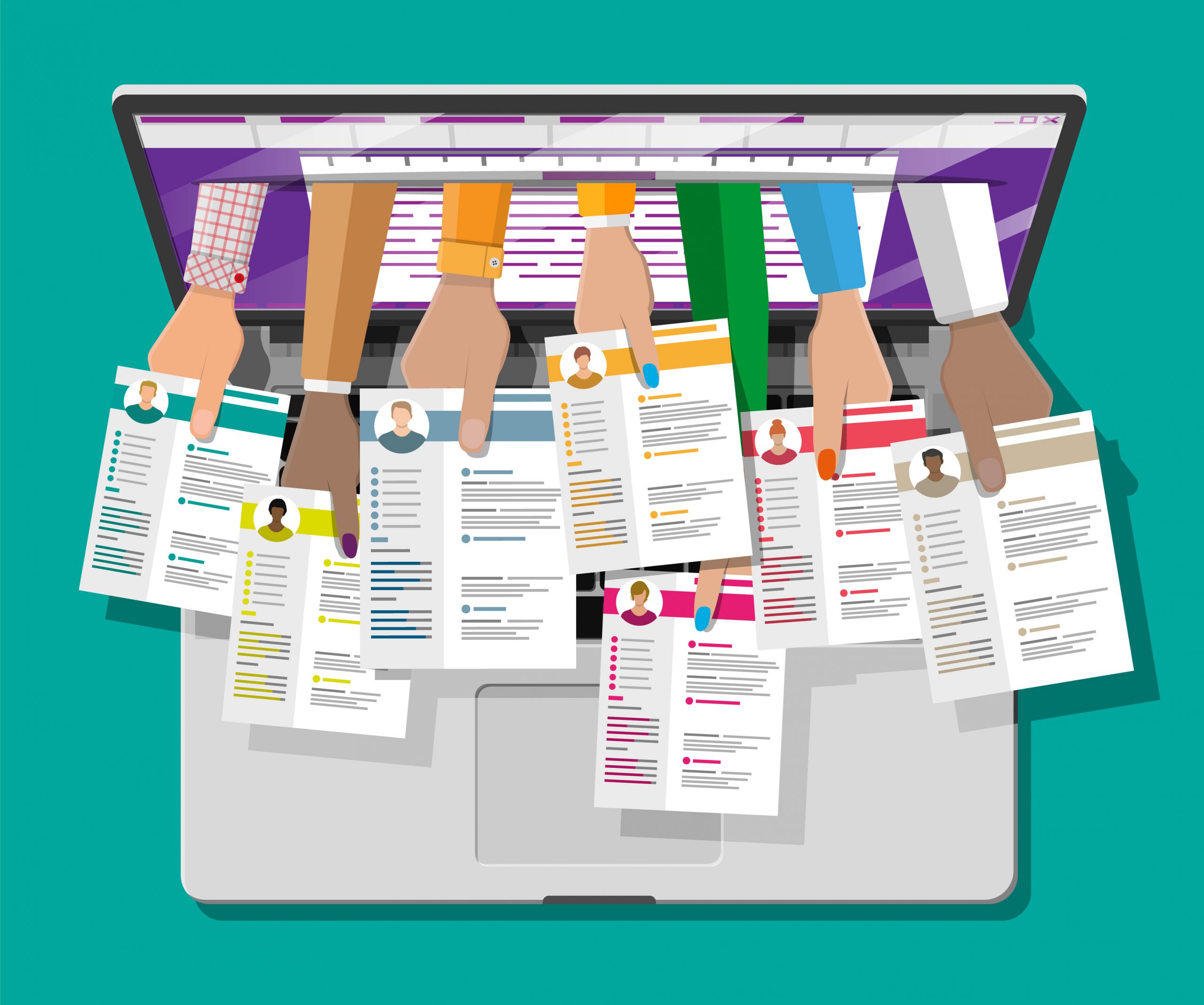 August 16, 2021
1 Comment
How to Recognize and Avoid Job Application Scams
As of late July, the market added almost a million jobs across the country and federal unemployment fell to just over 5%. This is promising news following significant job loss due to the pandemic and a fluctuating job market faced with uncertainty.
Simultaneously, the Bureau of Labor Statistics reports an increase in employees resigning their positions, in what some have called the Great Resignation. New jobs are being created, workers are rejoining the workforce, and employees are moving to new positions and new employers. While this fluctuation is attractive to job seekers, it is unfortunately also attractive to scammers.
As unemployment pay ends and job seekers are eager to return to the workforce, identity theft grows through fake job postings and fraudulent companies offering jobs in exchange for confidential information. These types of scams have been around for years and exist within every industry, but they tend to get more aggressive during periods of economic uncertainty.
For someone with financial difficulties, a new job can mean a huge difference in stability. However, it can be difficult to determine which job postings or emails might be real or which ones are phishing.
Here are some red flags to look for within job postings:
Misspellings and grammar mistakes: Some of the best written job postings can still contain a few mistakes. However, if common words are misspelled or sentences are structured in a confusing way, then it could be a sign that this is a company to investigate further or avoid.
Vagueness: Some reputable companies will be very brief in how they describe their jobs. If the job has an unrecognizable title, no location, offers an inflated salary but no details about the job or requirements, then you should do some further investigation or avoid. If the opportunity feels too good to be true, it probably is just that.
No location: Work-at-home scams have always existed, but with so many jobs going remote, this is quickly becoming an area where you may have to do more research to make sure the company is reputable. Check out company reviews from current and previous employees on websites like glassdoor.com
If you have received contact from a recruiter, here are some red flags to look for:
Ask how they found your resume/email: When you upload your resume to job boards, someone can pay a fee to have access to those resumes. If they reply with a name you don't recognize, it's possible they are phishing to get your resume or information. It may be time to do some research or ask probing questions before you give them any information.
They steer you to a third-party: Recruiters rarely have the time or resources to provide more than a cursory "thank you for applying" note. However, if a recruiter tells you that they would love to consider you but first you have to pay for a service – usually something like resume writing – it is likely that the third-party is the actual service they are trying to push to make money. There should be no upfront costs to get a job. The Center for Career & Professional Development provides free Resume Reviews for students and alumni.
They ask for confidential information in exchange for work: If they haven't given you an official offer or directed you to an application process, but they ask you to send them confidential information, that is a huge red flag. If they ask for your social security number, date of birth, or any type of credit card information, they are phishing in an attempt to steal your identity. Some common scams ask applicants to deposit a check, keep a percentage, then send a check elsewhere – seems easy enough, but is actually illegal money laundering.
What steps should you take if you suspect a job posting or email is a scam?
Anyone who tries to rush you to apply for something or to provide them information may have ulterior motives. Don't be afraid to set the timeline for when you will respond. Give yourself a couple days to do your own research.
Search Google. Look up the company and the recruiter. If you can't find any information, that's likely your answer. Does their company address match the address on their postings? Some fake companies mask their true address by getting a virtual address in the same city and state where they are looking for job seekers. Look for reviews or scam alerts.
Ghost or decline. If you don't feel comfortable proceeding, that's enough reason to decline the offer or end communication. You can report the email as spam with your email provider as a safeguard against further communications.
Check your credit report. If you made the mistake of giving your confidential information to someone and think it may have been a scam, you should check your credit report and consider setting up fraud alerts or a credit freeze.
Job application scams become more sophisticated and convincing with every year, and there is no guaranteed way to avoid them. Awareness of prevalent scams and researching before providing sensitive information are the best ways to avoid as many as possible.
For assistance with resume review or even to examine a potential job offering, you can contact the Center for Career & Professional Development at: careercenter@peirce.edu or 215.670.9202. To book an appointment with a Career Counselor, visit: hire.peirce.edu.
1 thought on "How to Recognize and Avoid Job Application Scams"
© 2022 Peirce College. All rights reserved.