Bachelor's in Accounting Degree | Accountant Degree | Peirce College
Wednesday, May 7, 2014 6:00:00 PM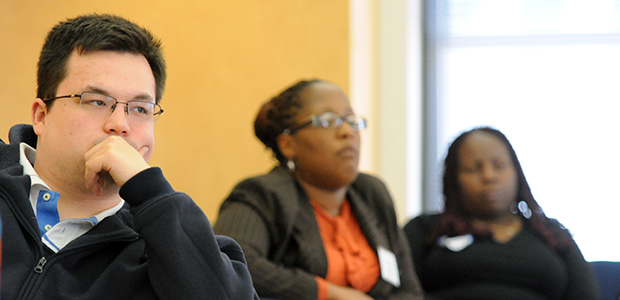 Your Bachelor's in Accounting Degree
Get the solid foundation you need for a successful career in accounting. Peirce College's Bachelor of Science in Accounting degree will build your analytical and financial skills, plus you'll learn valuable core accounting principles.
And you can learn those principles in the classrooms of our Philadelphia campus,
online
in our virtual classrooms or both. We're dedicated to providing you with the same learning experience online or on campus and have been since we began offering online coursework in 2000.
No matter where you take your accounting courses at Peirce, you'll be ready for a rewarding career in the accounting field, which is expected to grow by 22 percent by 2018, according to the Bureau of Labor Statistics.
Peirce graduates from the bachelor's in Accounting degree go on to work in corporate accounting departments, at accounting firms, or to study at advanced levels in accounting, business and finance. And you'll be prepared to sit for the Certified Public Accountant (CPA), Certified Management Accountant (CMA) and Certified Fraud Examiner (CFE) exams – an important first step for many careers.
Your future is our biggest priority. It's why our B.S. in Accounting degree is accredited by ACBSP, a nationally recognized agency that emphasizes teaching excellence and learning outcomes. Learn more about our accredited programs.
Take your first step toward a rewarding and fulfilling career in accounting. Apply today to get started with your accountant degree.
Curriculum
Bachelor of Science Degree Curriculum
Minimum Total Credits: 121
INSTITUTIONAL REQUIREMENTS:
Min. Credits
PRC
PRC 100 or PRC 101*
1
BIS 111
Application Software Fundamentals
3
COM112
Speech Communication
3
COM 312
Practical Reasoning
3
ECO 101
Macroeconomics
3
ECO 102
Microeconomics
3
ENG 101
English Composition
3
ENG 103
Rhetoric and Research
3
HUM 102
Introduction to Ethics
3
HUM
HUM Core (Choose 1)
3
MAT 101
Introduction to College Mathematics
3
MAT 102
College Algebra
3
SCI
SCI Core (Choose 2)
6
GEN ED
General Education Core (Choose 1)
3
PROGRAM REQUIREMENTS:
Min. Credits
BUS 100
Introduction to Business
3
ACC 101
Accounting Principles
3
LAW 103
Business Law
3
MKT 101
Introduction to Marketing
3
MAT109
Statistics I
3
ACC 201
Financial Accounting
3
ACC 203
Intermediate Accounting I
3
ACC 204
Intermediate Accounting II
3
ACC 222
Managerial Accounting
3
FIN 201
Introduction to Finance
3
HRM 201
Human Resource Management
3
MGT 210
Applied Management Concepts
3
ACC 301
Auditing
3
ACC 303
Cost Accounting
3
ACC 304
Computerized Accounting
3
ACC 325
Taxation
3
MGT 310
Ethical Leadership
3
ACC 401
Advanced Accounting
3
ACC 410
Government & Non Profit Accounting
3
ACC 425
Special Topics in Accounting
3
FIN 401
Financial Analysis
3
MGT 404
Operations Management
3
ACC 450
Accounting Capstone
3
CWE 406 or ELE
Cooperative Work Experience or Elective Course
3
ELE
Elective Course (choose 1)
3
GEN ED ELE
General Education Elective (choose 1)
3
Meet Our Full-Time Faculty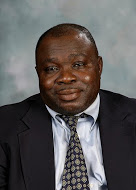 Michael Bentil, D.B.A.
Associate Professor, Accounting
B.A., Morehouse College
M.B.A., Philadelphia University (formerly Philadelphia College of Textiles and Science)
D.B.A., University of Sarasota
Subject Area: Financial Accounting, Managerial & Cost Accounting, Individual Taxation, Financial Analysis, Corporate Finance, International Capital Flow
mkbentil@peirce.edu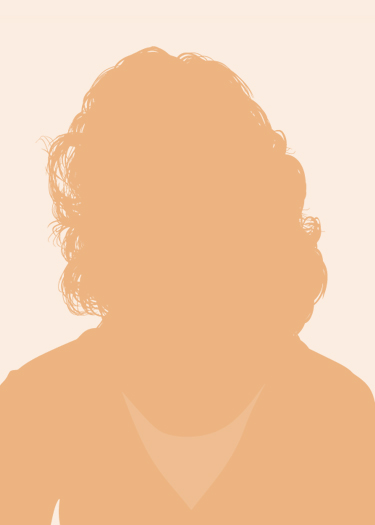 Gail DiGiacomo, Ed.D.
Professor, Accounting
Teaching Certification in Accounting, Commonwealth of Pennsylvania
B.S., Bloomsburg University
M.Ed., Bloomsburg University
Ed.D., University of Sarasota
C.F.E., Certified Fraud Examiner
Subject Area: Accounting, Finance
gadigiacomo@peirce.edu
Careers in Accounting
Graduates of our Accounting degree program hold positions like business analysts, credit analysts, financial examiners and personal financial analysts. Many employers are looking for graduates with accounting degrees, particularly service and government agencies, small to medium sized companies and accounting firms.
Enter a field that's growing faster than the national average – jobs for accountants and auditors are projected to increase by 22% by 2018, according to the Bureau of Labor Statistics [need URL].
---