Peirce College Scholarships, Grants & Awards | Student Scholarships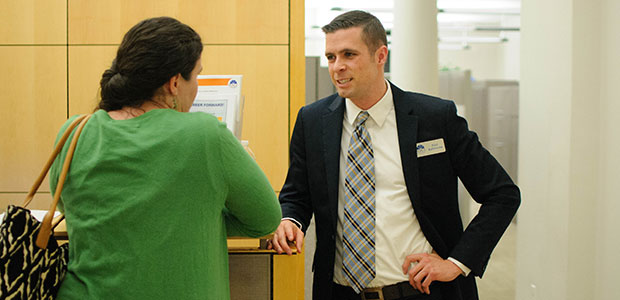 Peirce College Scholarships, Grants and Awards
One way Peirce makes higher education accessible and attainable is by helping our students fund their degrees through scholarships. Please review the scholarship opportunities below carefully. Many of these college scholarships and grants can be applied for using the Scholarship Application website. The student scholarships listed are available to Peirce College undergraduate students only (except for the Cederstrom Scholarship, which is also available to graduate students) and are used for tuition and/or fees only, unless otherwise stated.
Please note: If you are receiving other outside aid and/or Peirce College funds that cover tuition your scholarship may be reduced or eliminated.
Helpful Scholarship Application Hints:
Scholarship essays

should use this formatting unless specified otherwise:
Two to three pages in length

Double spaced

Times New Roman font

12-point font

One-inch top, bottom and side margins
Letters of recommendation

should follow these guidelines:
Recommendations should be from academic and/or business professionals, unless otherwise specified.

The writer of a letter of recommendation should include his/her name, employer and phone number in the recommendation.
The Albert G. Cederstrom & Emilie L. Cederstrom Memorial Fund in Human Resource Management
Alumni Association Scholarship
The Angelo E. DiAntonio Accounting Award
Annual Mayor's City of Philadelphia Scholarships
Arcadia Foundation Scholarship
Arthur J. Lendo Endowed Scholarship Fund
Associate Degree Scholarship Program
Edna M. Thompson '32 Scholarship Fund - Emergency Award
The Merrell Business Scholarship
The Mildred Brown-O'Bannon Scholarship
National Guard Grant
Peirce College Board of Trustees Scholarship
Peirce College New Student Scholarship
President's Scholarship Competition
The Raymond E. Hollenbach '16 and Robert R. Hollenbach '48 Scholarship Fund
The Willie Clifton '84 Scholarship
The W.W. Smith Scholarship
---